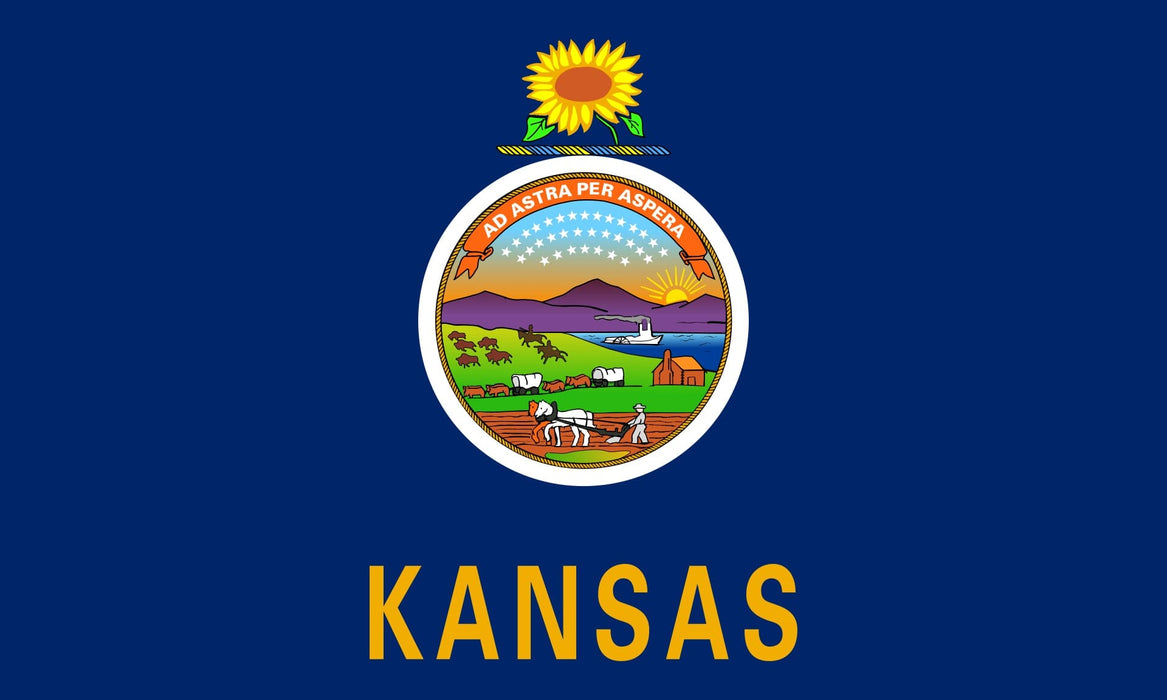 Kansas State Flag
Original price
$19.85
-
Original price
$380.85
Kansas began as a French Louisiana settlement, it then ceded to Spain and back again to France, before becoming part of the US by the Louisiana Purchase in 1803. It still didn't become a territory until 1854 and a state in 1861. Kansas is the 34th state of the Union.
Nylon:
Best Choice if flying in Sunny, Humid Location. Good for Daily use. Light Weight.
Polyester:
Best Choice if your location is dry and has Consistent High Winds. For daily use. Heavy Duty Material.
Header & Grommets:
A strong and thick canvas fabric punched with brass grommets. Most common for indoor and outdoor use. Will attach to most flagpole types.
Pole Hem/Fringe:
A fold over and hemmed opening for a flag pole to slide into. Mainly used with indoor pole sets.