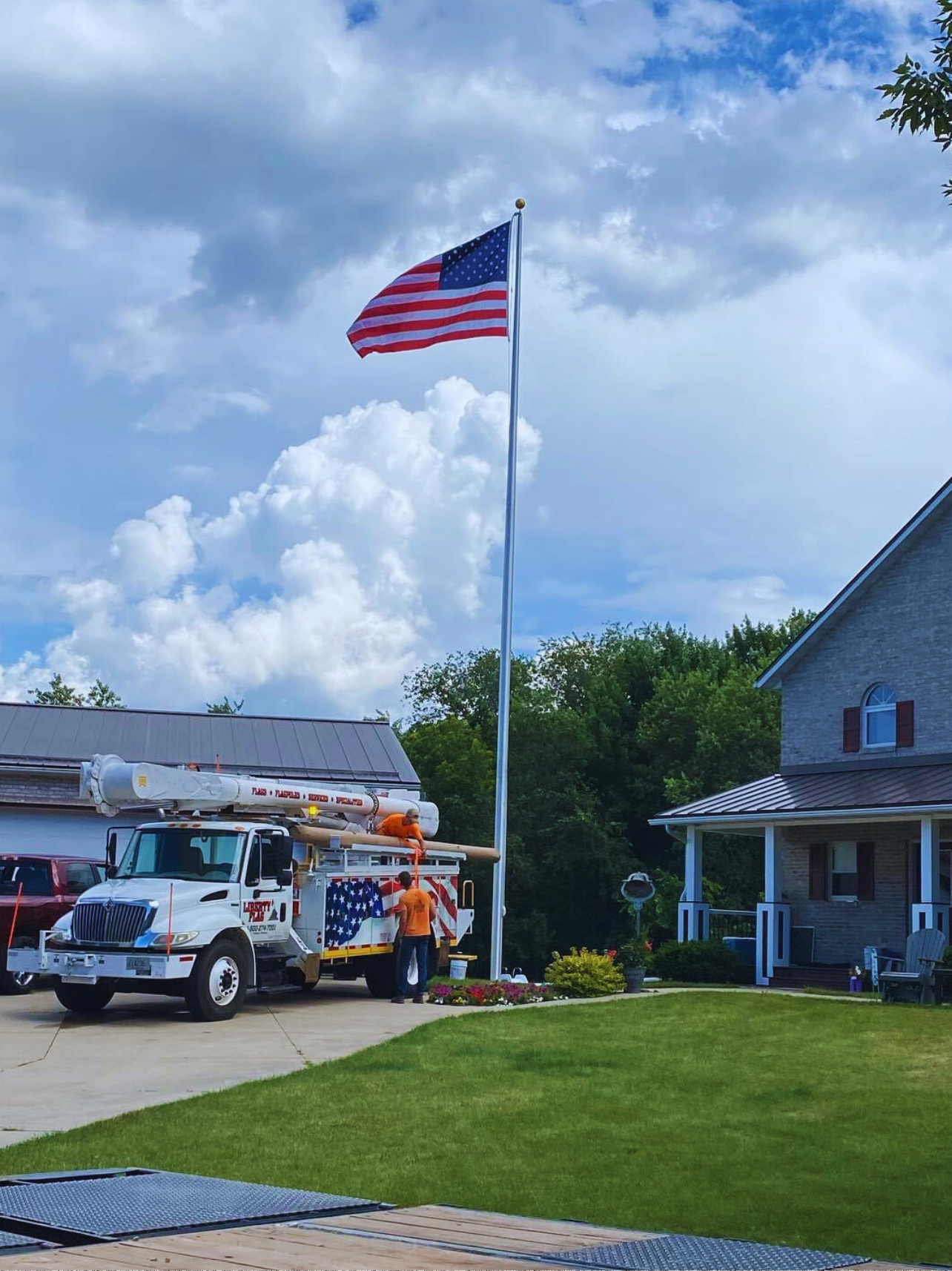 We offer Flagpole Installation & Repair. We have traveled and installed flagpoles north to the Great Lakes, west to California, east to Pennsylvania, and south to Oklahoma.
Having 40 years of experience, we are more than capable of handling small to large jobs. Our installation is quoted per job. Please Contact us for your free estimate, and one of our team members will get back to you.

Also, be sure to include the type of flagpole(s) you're considering having installed in the form.
Contact Us