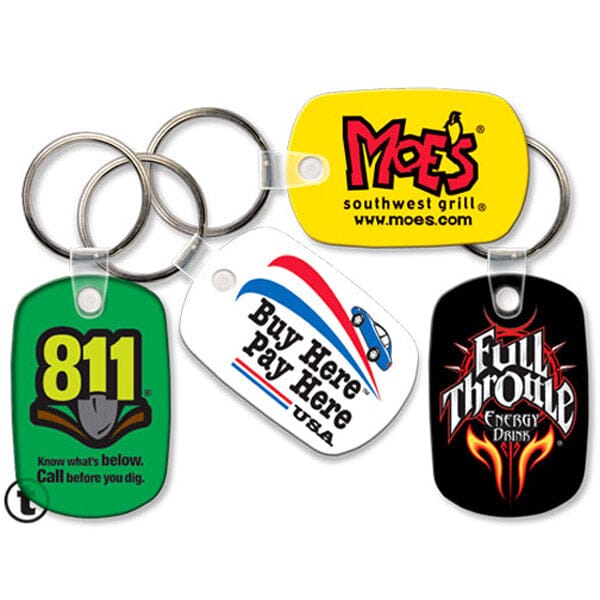 Custom Key Fobs - Spot Color
Original price
$1.24
-
Original price
$1.99
Soft, Flexible Vinyl Key Fobs with split key ring.
Imprint size: 1 1/4 x 2"
Key Fob size: 1 3/8 x 2 1/8"
Minimum order of 250. One Color/One Side Imprint
May have several fobs colors with order
Additional Colors Imprint and/or Second Side Optional
Minimum order of 500 for 2 color imprint & 1000 for 3 color imprint
Please call for price breaks
Fobs color options: 
Opaque Black, Opaque White, Opaque Gray, Opaque Cream, Opaque Teal, Opaque Red, Opaque Blue, Opaque Green, Opaque Purple, Opaque Soft Pink, Translucent Pink, Translucent Neon Green, Translucent Blue, Translucent Orange, Translucent Red and Translucent Green.