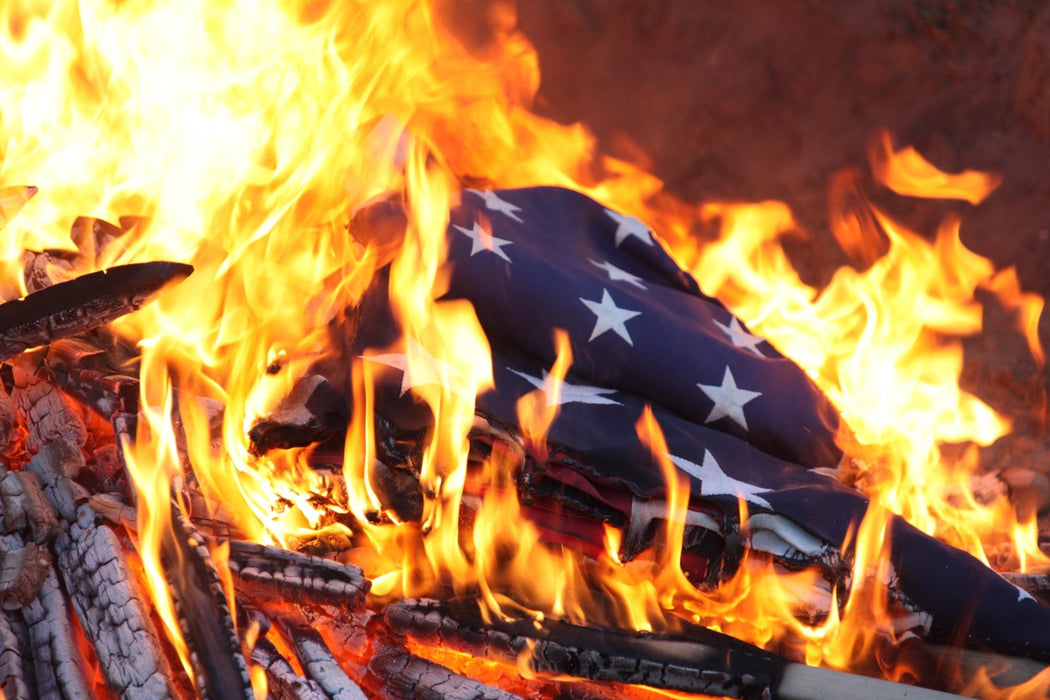 Flag Retirement
Original price
$3.00
-
Original price
$30.00
We respectively burn our USA flags.
If your flag is not repairable, then we do have a small charge to dispose of it. However, this fee is waived with the purchase of a new flag at the same time.
Have more questions? Please call us at (800)274-7001
How to check if your flag is repairable
 Stretch the flag out.
Locate the deepest tear.
While holding the deepest tear, fold the stripes over the blue field to the header.
If the red/white stripes are longer than the blue field, then your flag is repairable.