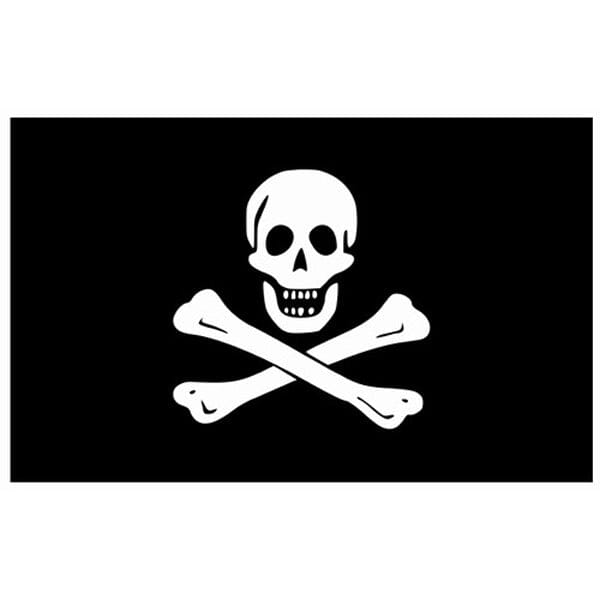 Jolly Roger Flag
Original price
$3.10
-
Original price
$63.00
Jolly Roger flag is a black flag with a skull and crossbones symbol. It is the traditional English name for the flags flown to identify a pirate ship during the early 18th century.

The flag was used by a number of pirate captains including Black Sam Bellamy, Edward England and John Taylor. It went on to become the most commonly used pirate flag during the 1720s, although other designs were also in use.
Pirates did not fly this flag all the time. They stocked a variety of flags and would raise this flag when the intended ship was in range and fire a warning shot. The flag was probably intended as communication of the pirates' identity, which may have given target ships an opportunity to decide to surrender without a fight.