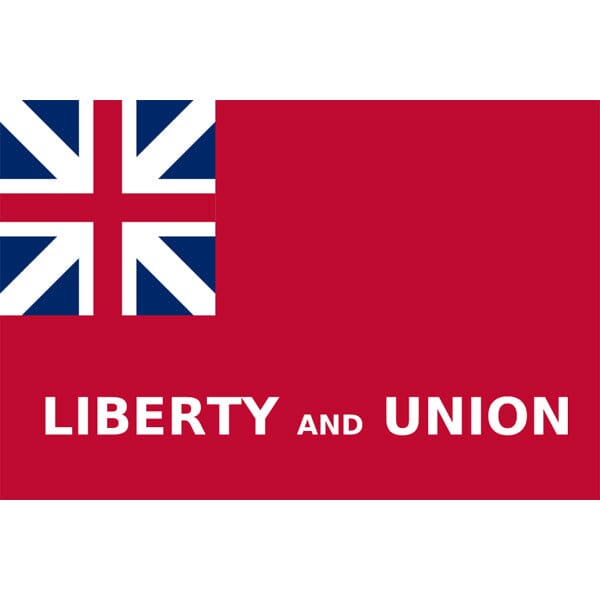 Taunton Flag
Original price
$3.10
-
Original price
$142.50
The flag of Taunton, Massachusetts, also known as the Taunton Flag and the Liberty and Union Flag, is the city flag of Taunton, Massachusetts, United States. The flag was first adopted in 1774. It consists of the Red Ensign with the flag of Great Britain in canton, defaced with the words "Liberty and Union" across the lower portion.

The flag was first adopted on 21 October 1774 after the Sons of Liberty had forced out American Loyalists from Taunton. Reverend Caleb Barnum proposed a plan for a symbol of opposition to the Crown and support for American independence and thhe Patriots erected a liberty pole, 112 feethigh, outside of the Taunton Courthouse.
The Taunton flag was one of the first flags used within the Thirteen Colonies to express dissension against the Crown. It also initially symbolised underlying loyalty to the Crown as the Union Flag was viewed as the King's Colours. The popularity of the flag grew due to the Boston Evening-Post publishing it in a story.
In addition to being the official flag of Taunton, Massachusetts, the Taunton flag is also the official flag of Weymouth, New Jersey.